Using Rope & Belts for Theraputic Application was pioneered by Iyengar Guruji in Pune – India way back in 1970

His disciple Dr. S. V. Karandikar further developed it for OA – Knee & Spondylosis of Cervical & Lumbar Spine which is used extensively since 1980 onwards.

RBT is adviced after clinical & radiological diagnosis of OA Knee joint & Cervical & Lumbar Spondylosis.In addition to diagnosis,it also gives us an idea about severity of the condition.This helps us to decide the duration of RBT at Therapy Center

We use Kellgren & Laurence Radiographic grading for OA knee Joint
Duration of RBT adviced at our Center is as follows.
Grade 1- One month
Grade 2- Two months
Grade 3- Three months
In addition to RBT, patients are taught selective modified Yogic Postures & Ambulatory Belts.( which are to be used in day to day life)
Following are the X-rays of Grade -3 OA Knee joint of patients.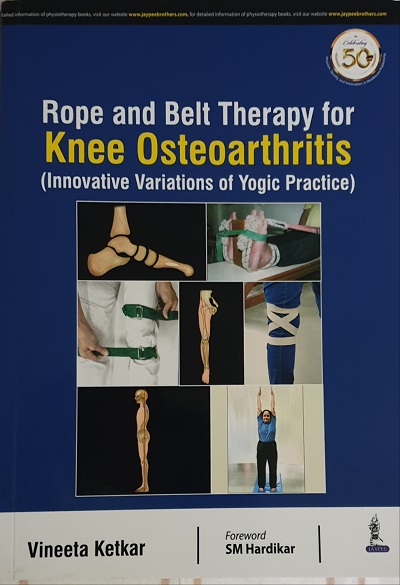 * We teach this information in the Medical Yoga Teacher Course and Advance Course for Yoga Professionals and doctors.
* This information is applied in Medical Yoga Therapy to help the patients.